Here's just a selection of our plant items which is continually growing...










Ground Conditions
The UK and Ireland offer a vast variety of ground conditions, from hard rock to soft boglands. At Mulligan Fencing, we have the skills and machinery to deal with whatever terrain we encounter.
We have successfully completed projects along motorways, railways, waterways, mines, nuclear plants and farmland.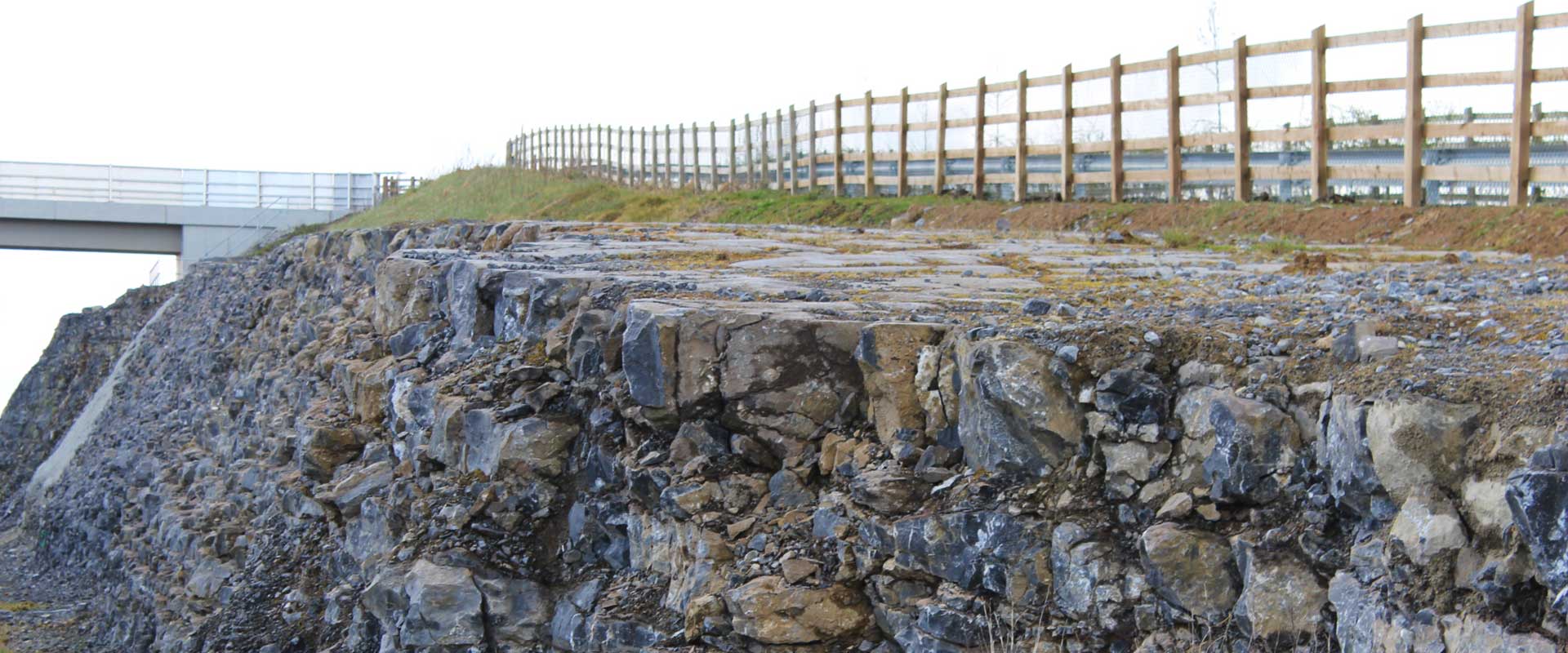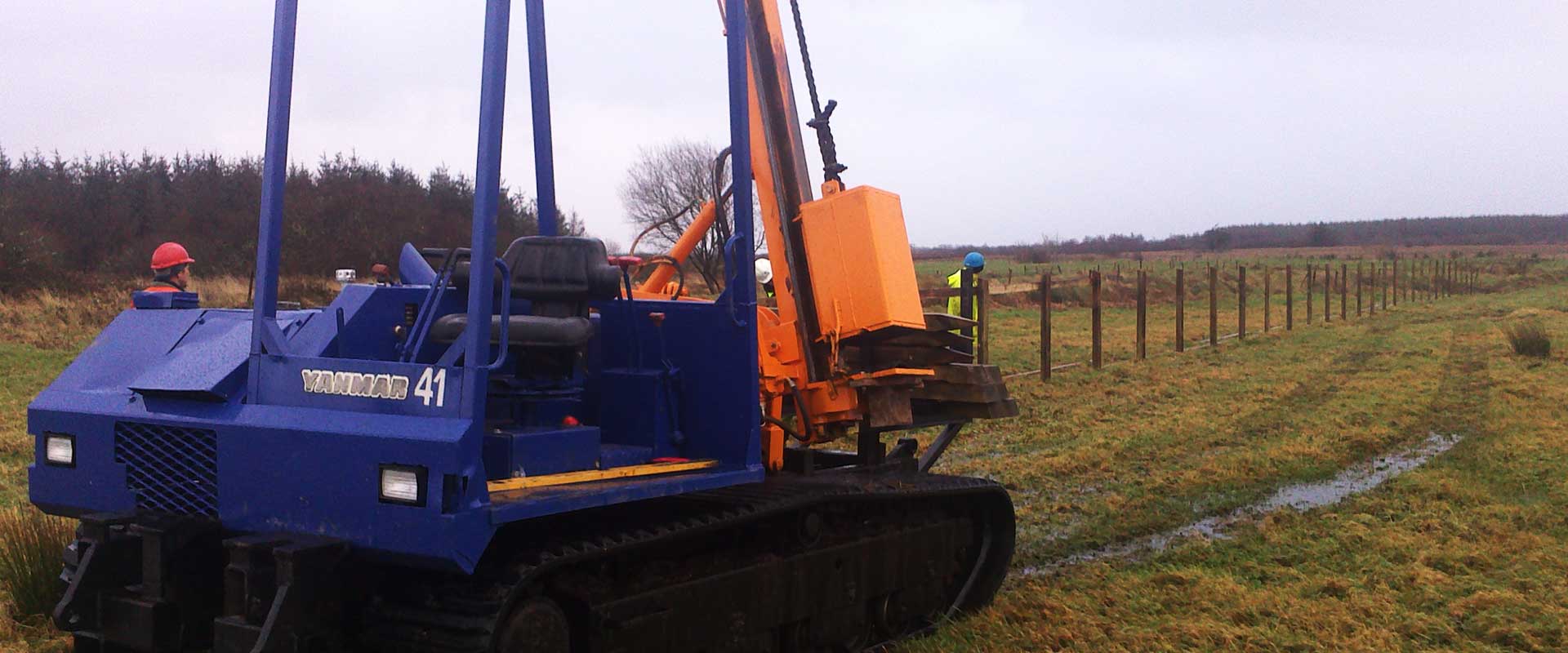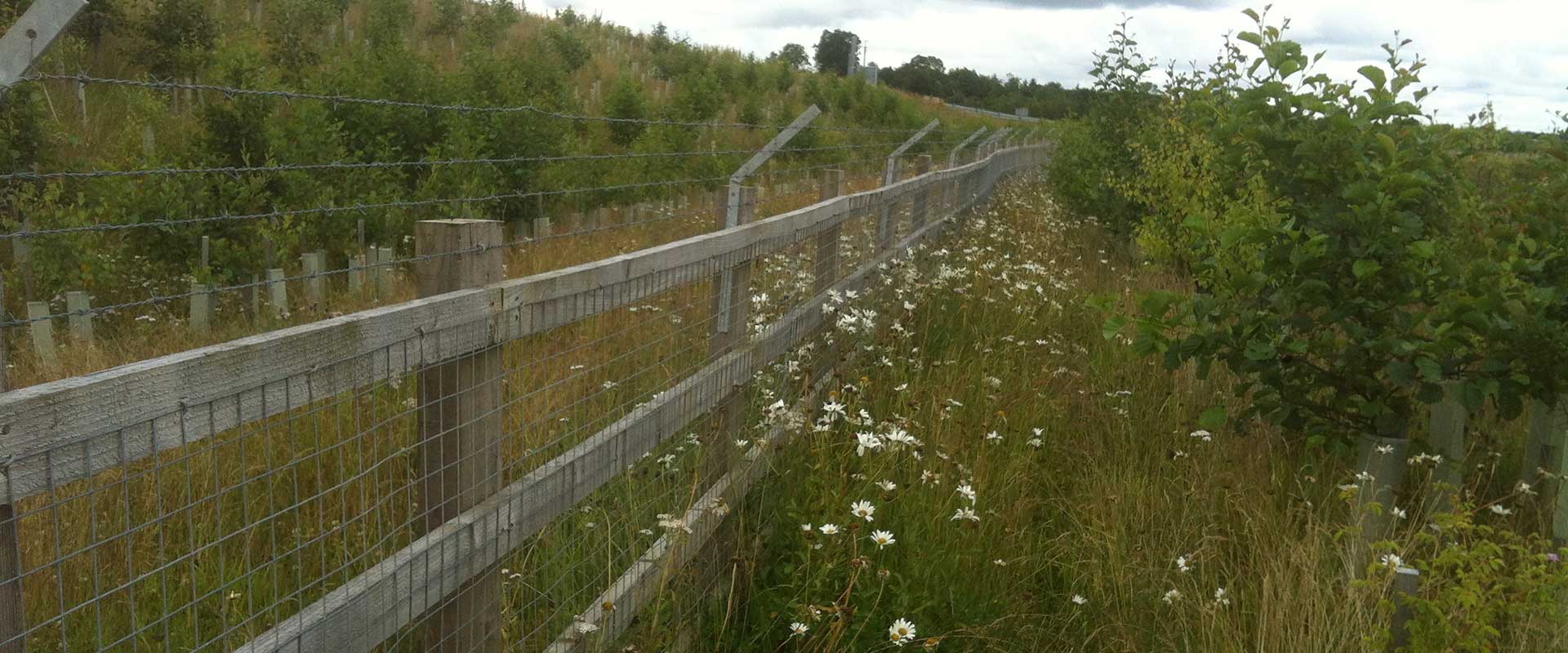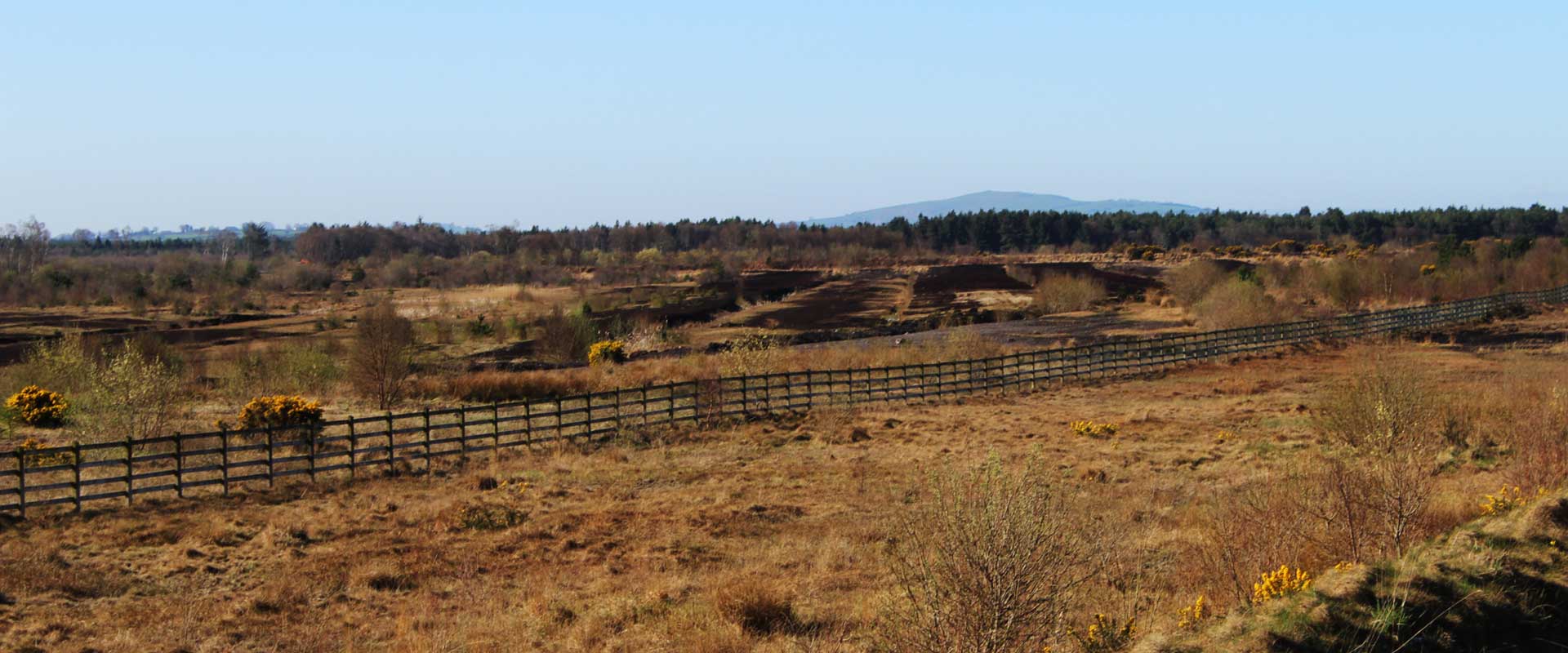 Design Aid
At Mulligan Fencing, we will assist design teams and clients in all aspects of design for structural integrity and aesthetics. We can call on our vast experience to ensure practicable build-ability is used when designing the entire project.
Our senior team has many years' experience in all aspects of construction, on both small and large-scale projects, including main and sub-contracting. Our office can produce working drawings based on final client design for on-site works and the project safety file.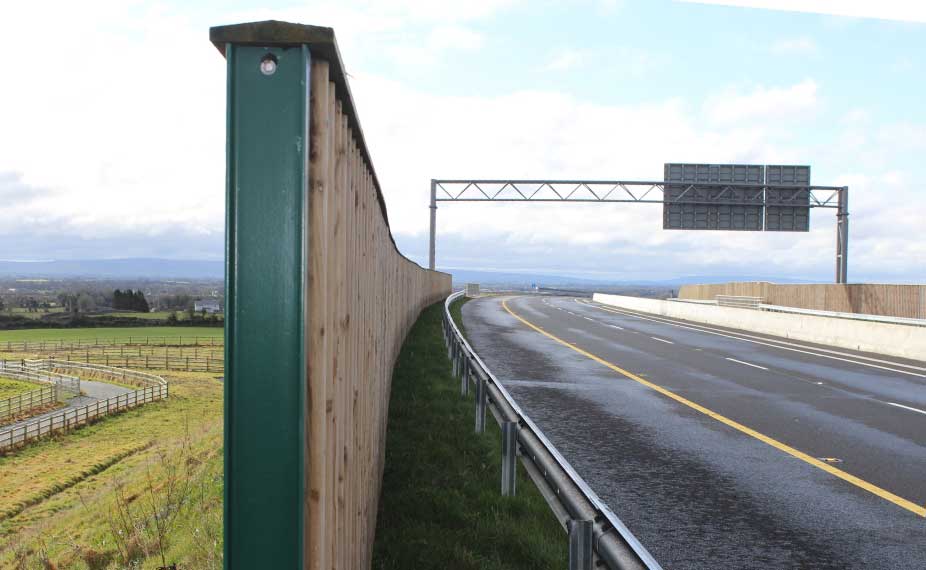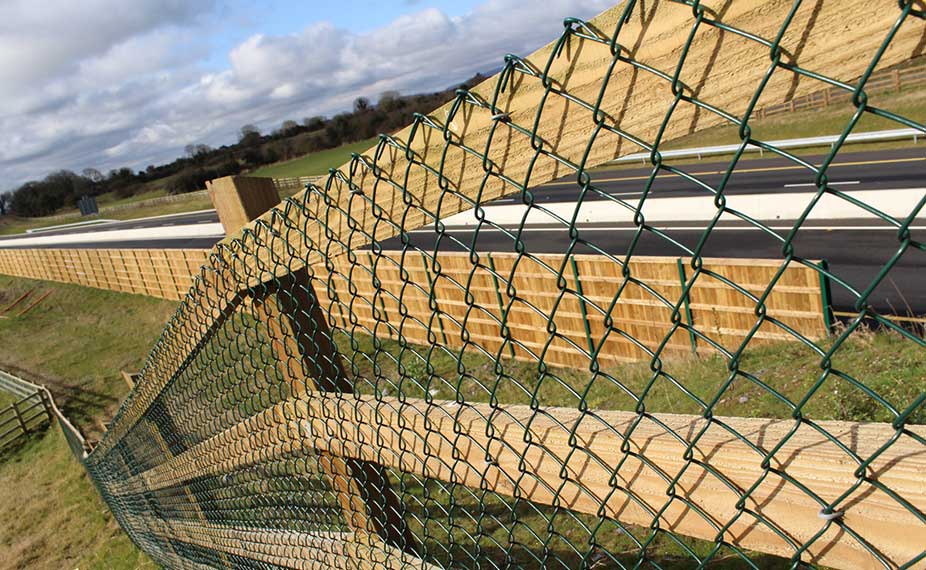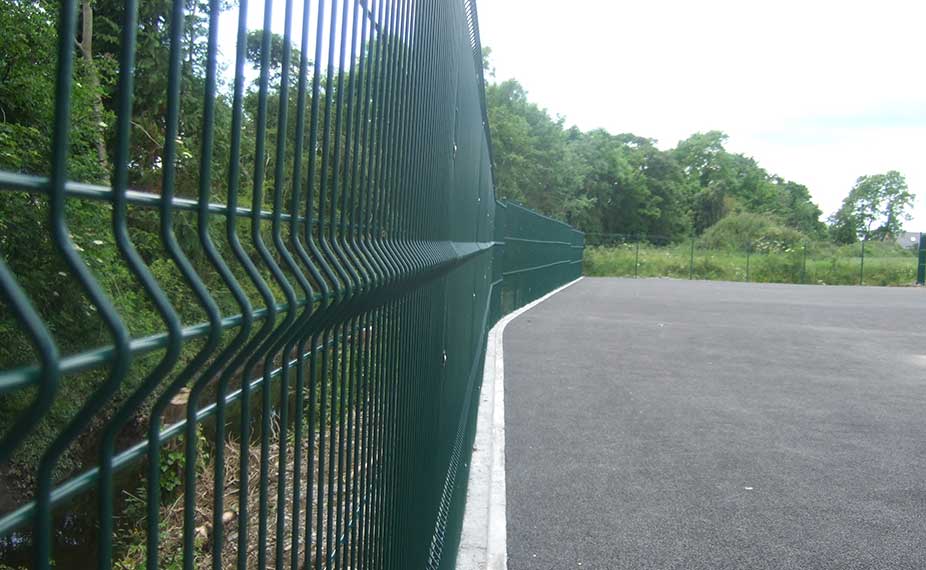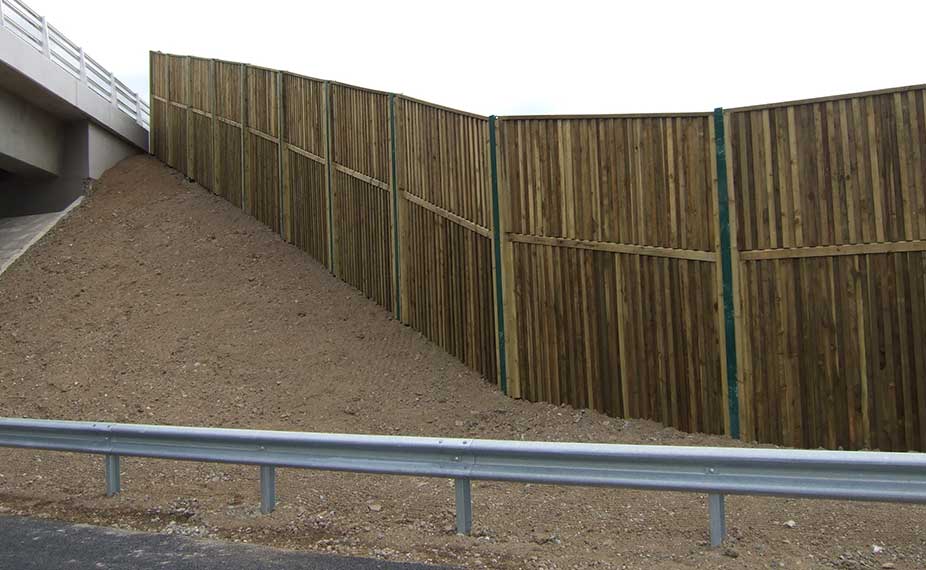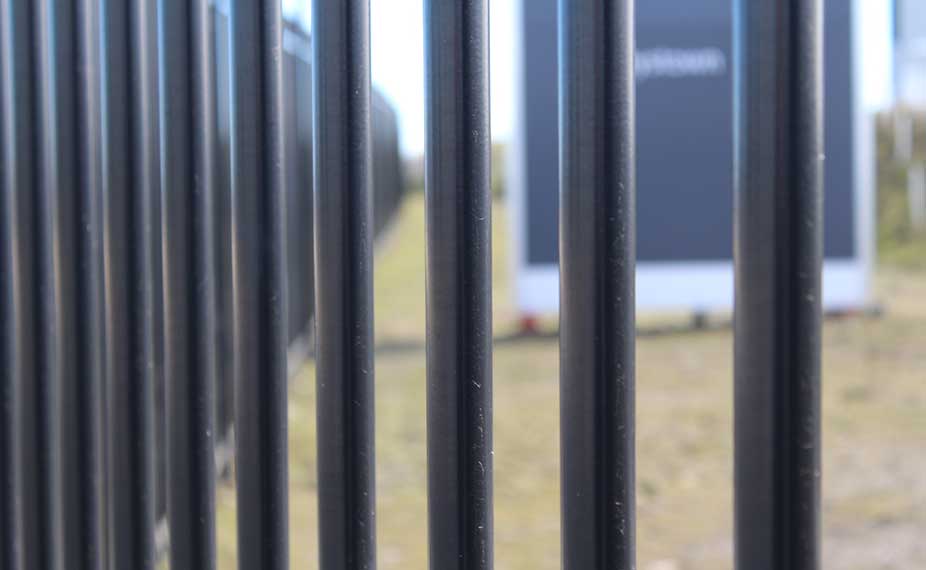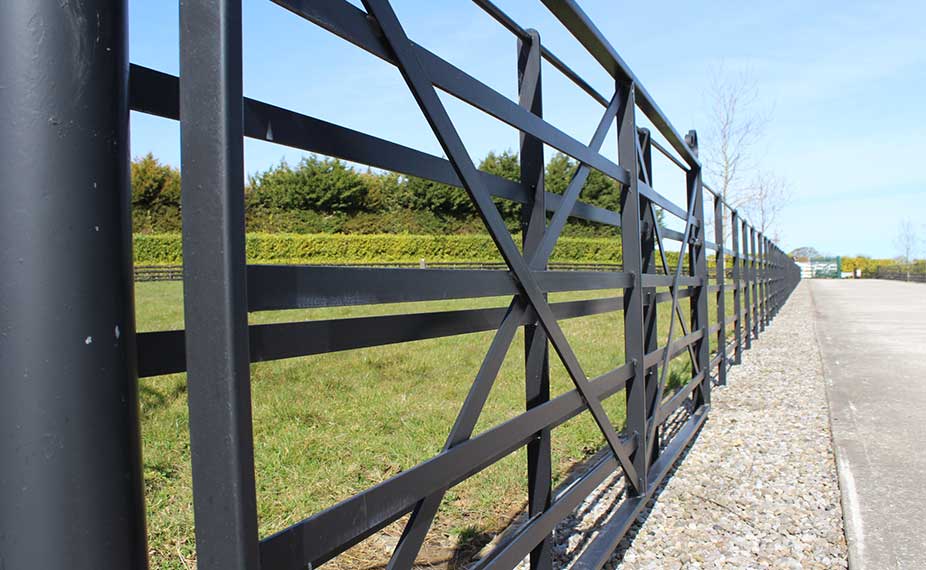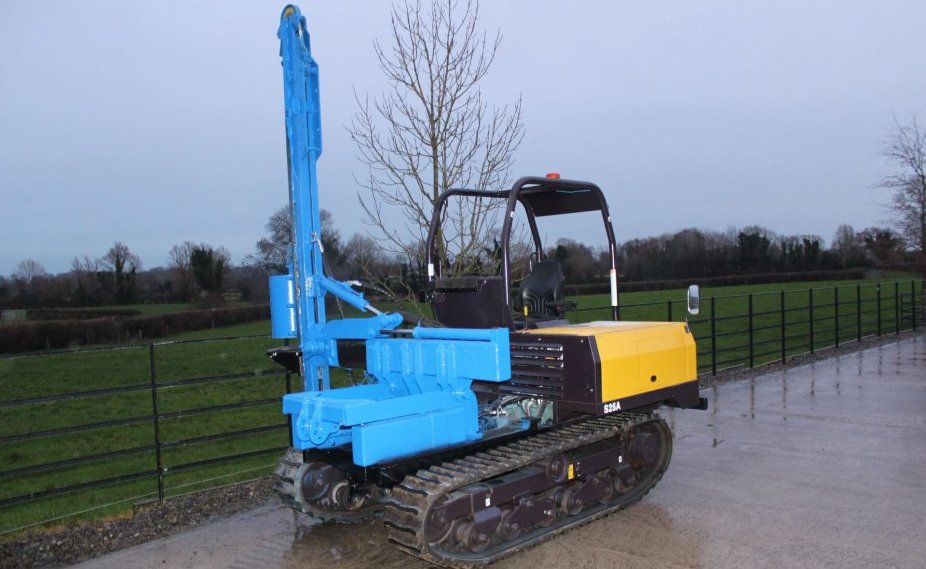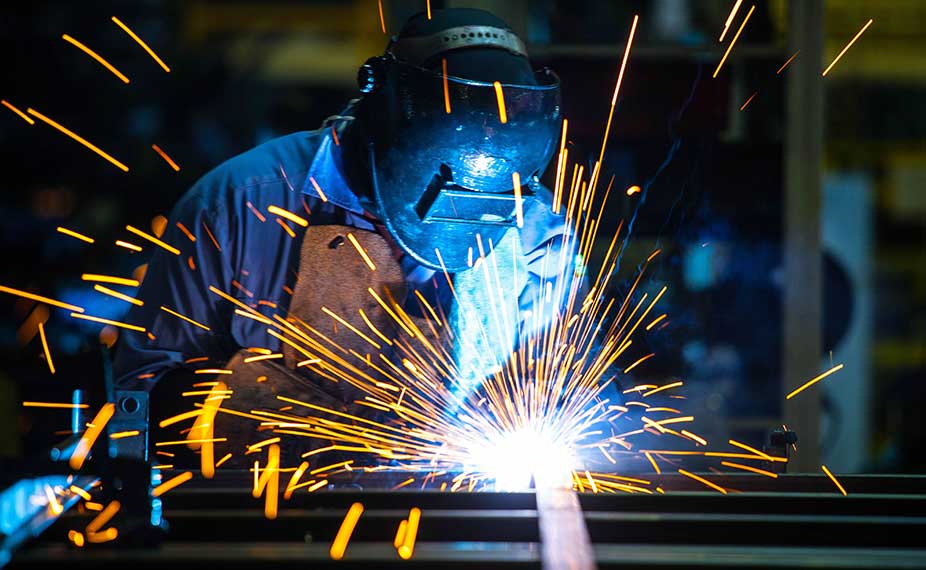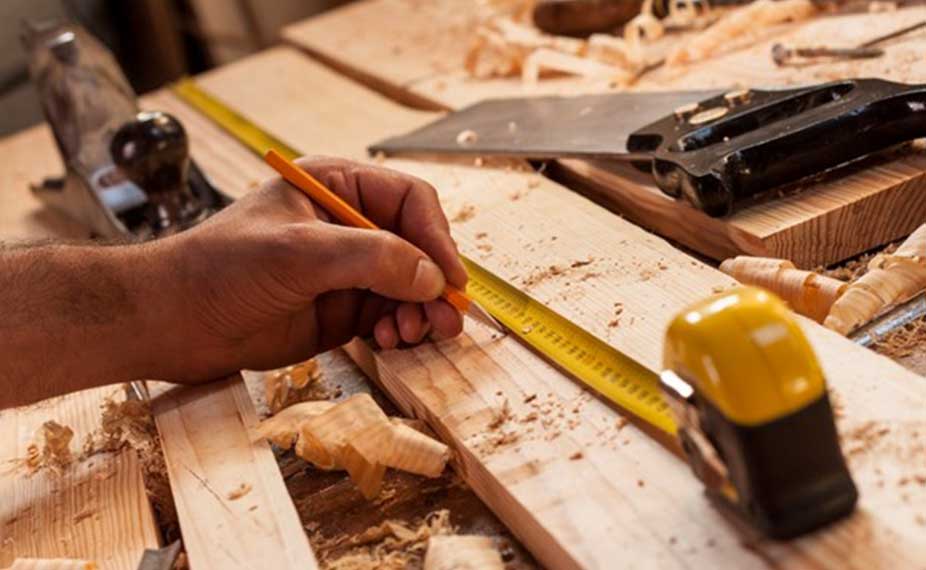 Manufacturing
Mulligan Fencing is a diverse company. We can manufacture any type of fencing specified by our customer. Our custom-built manufacturing facility and purpose-built Environmental Noise Barrier section allow us the flexibility to satisfy our customers' needs quickly and to budget. We can produce up to 50km of fencing per month.
Due to our own in-house steel fabrication workshops, which are used for the manufacture of posts for noise barriers, security fencing, railings and gates, we have shorter lead times than our competitors. Our workforce are carpenters, metalworkers, welders, concrete finishers among many other trades within the group. They are highly skilled in their trade, hence the superior quality work we produce. Workshop drawings are produced and a programme is issued to the factory manager in relation to wood and metalwork with a lead time/plan.
Supply
Mulligan Fencing will undertake supply only, as well as supply and erect contract. With our 8 trucks in addition to our large fleet of cars and vans, we can get to your location with the necessary materials.
Mulligan Fencing has achieved ISO 9001:2008 accreditations for the Manufacture of Environmental Noise Barrier (NSAI) and Highway Sector Scheme 2A and 2C (UKAS/SGS). We purchase all raw materials for both our timber and metal fencing and assemble in our factory for distribution.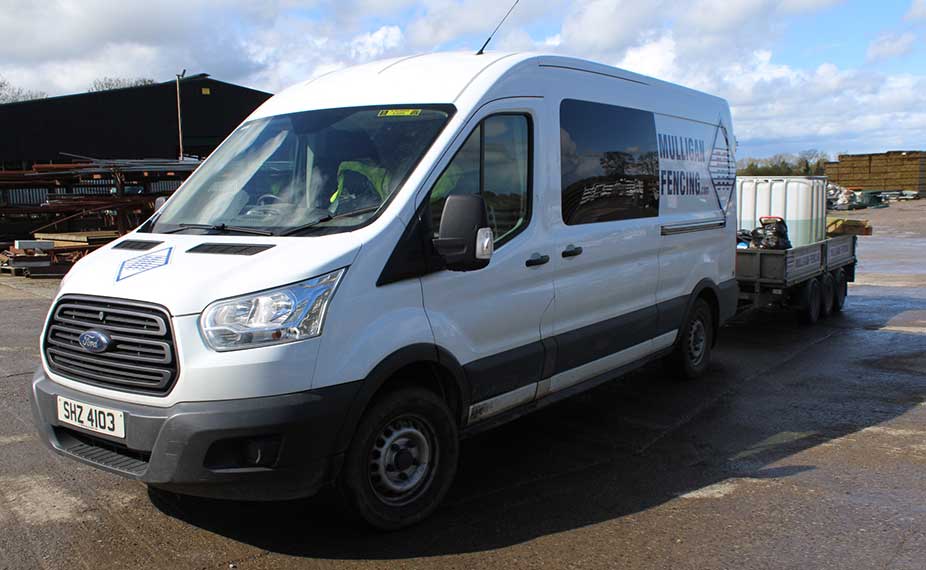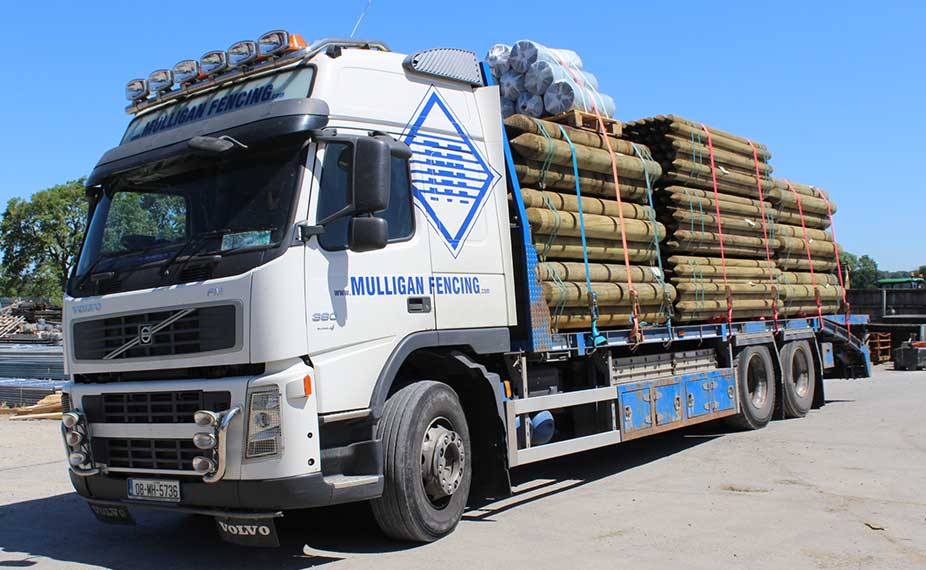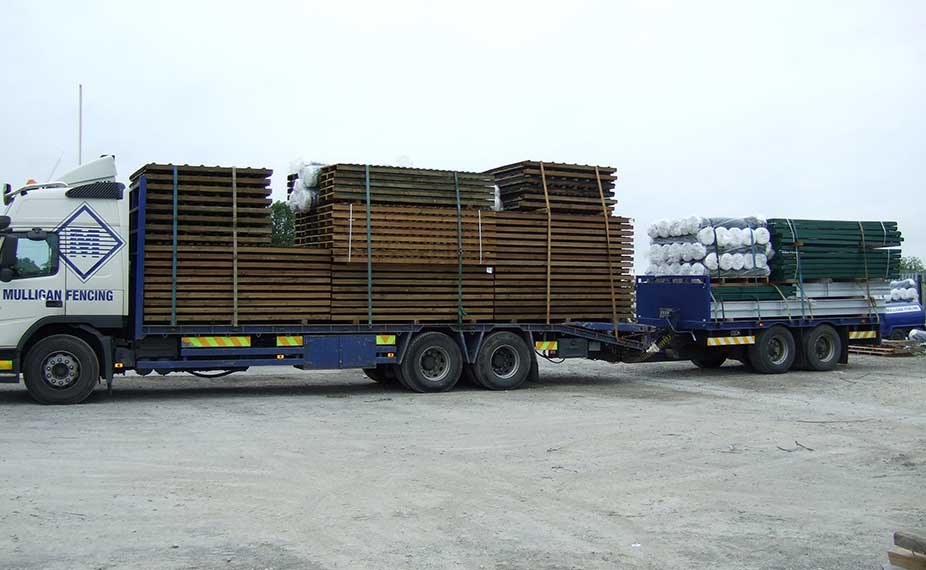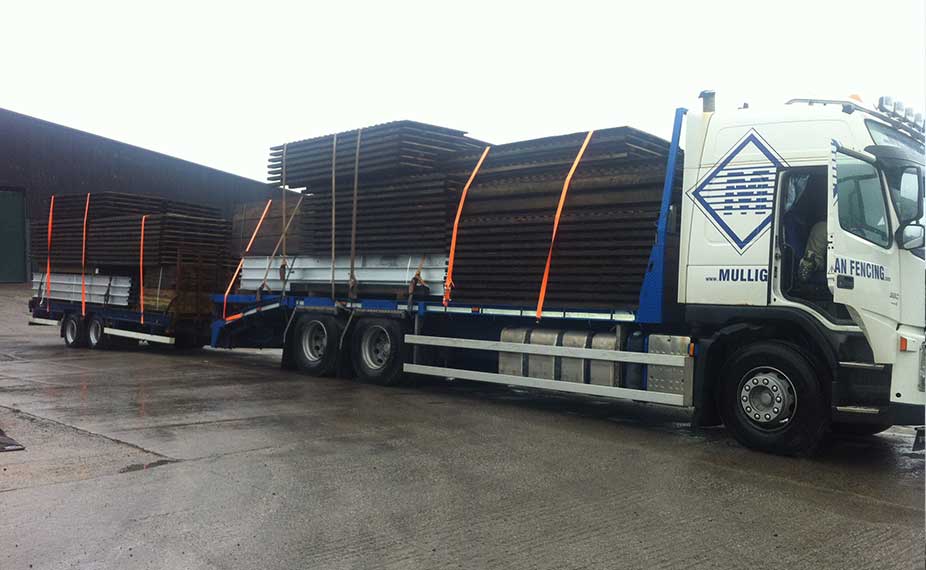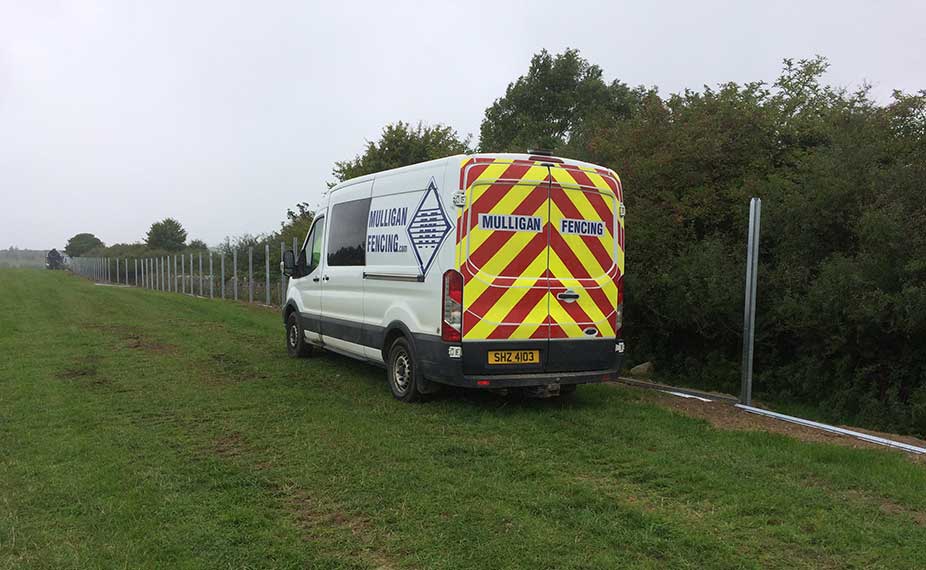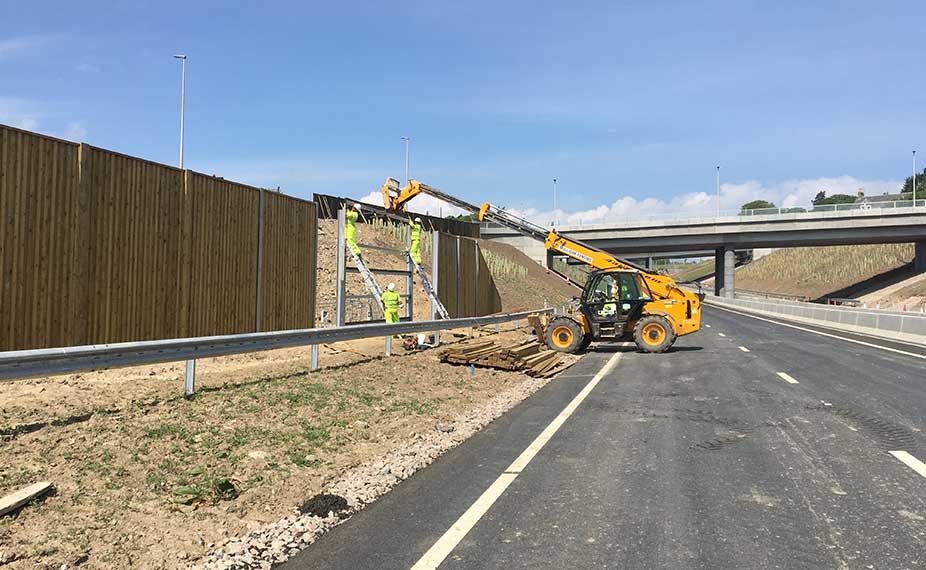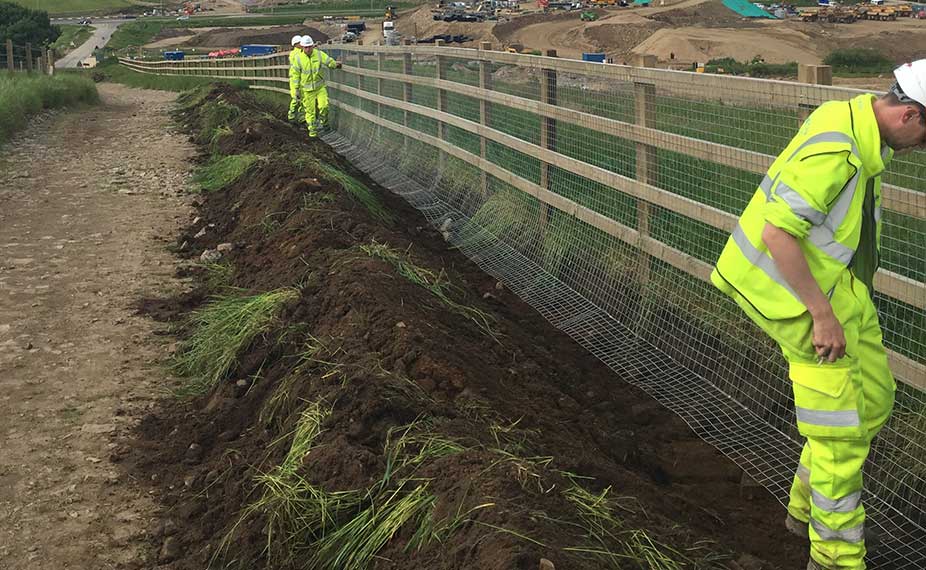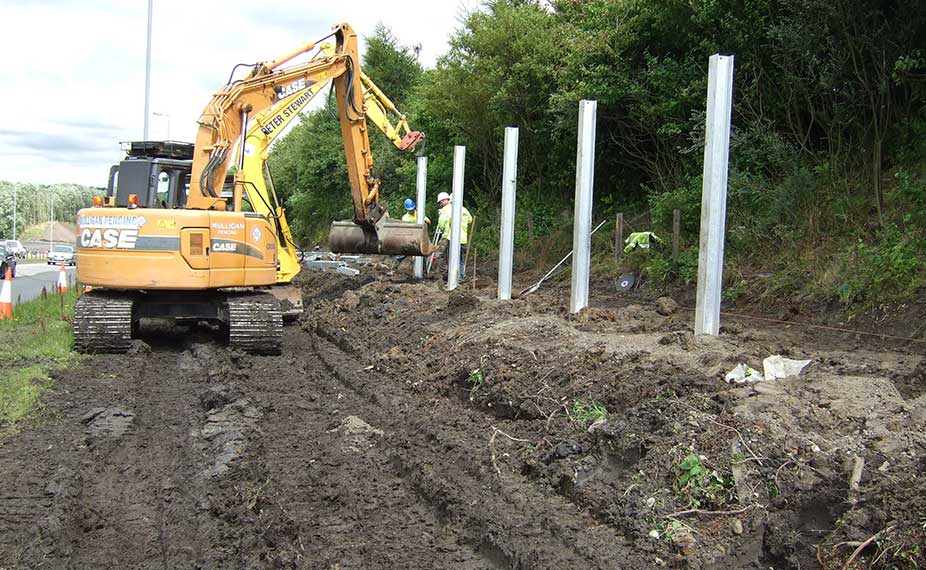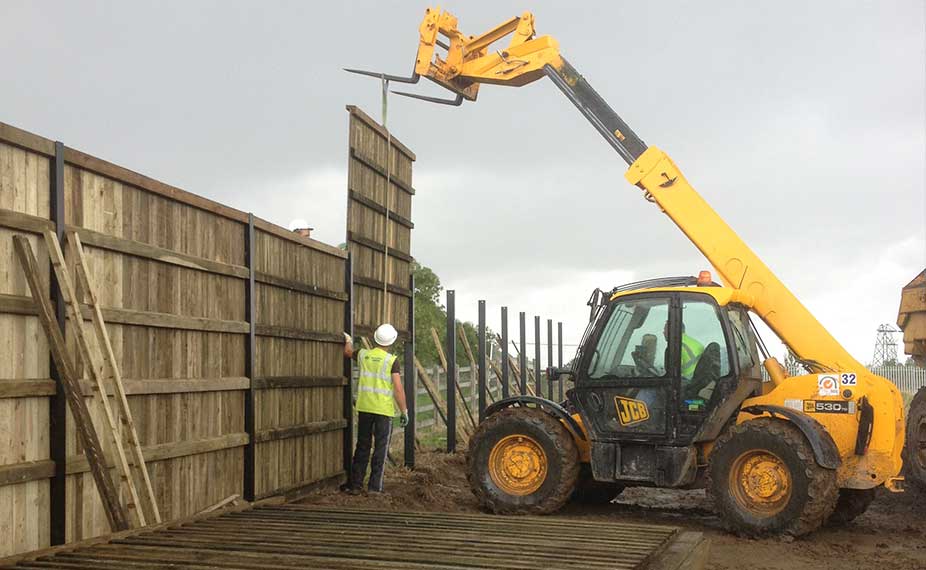 Installation
Our team has the ability and skills required to supply and erect fencing in any location. With our fleet of track machines, we can work on very soft ground, while our post drivers are able to deal with hard rock. Many of the Mulligan Fencing team are very experienced and have been with the company over 10 years. Their knowledge and expertise are key to our reputation for producing high quality fencing to an agreed timeframe.